Predict the Starting Eleven
Thanks to @BTripz for stepping in and posting the prediction thread for the cup game - and a special thank you for missing out the "predict the formation" bit - FOR THE ONE TIME WE ACTUALLY NEEDED IT!
As usual, Hughes stayed one step ahead of the Sotonians' brain trust who failed to predict 3 at the back or Targett playing.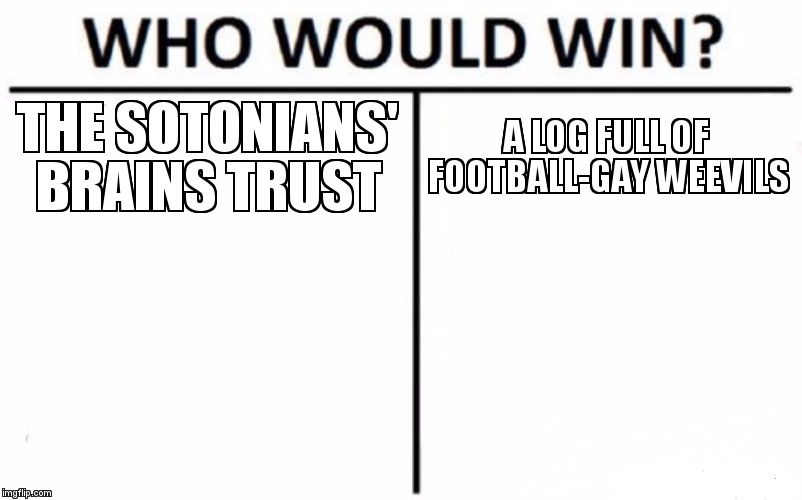 0/10 Sotonians, must do better!
So will Hughes persist in his prime-number-of-defenders obsession or will he go non-prime, will Bletch run out of ways to pose the same questions or will he spout a never-ending stream of nonsense throughout the season?
Anyway, you know the rules. Pick the eleven players, in whatever formation you feel Hughes will go for, and if you get it spot-on you will win either a caravan or a motorboat (badge).
MCarthy
Gunn
Forster
Soares
Yoshida
Vestergaard
Hoedt
Bertrand
Stephens
Targett
Bednarek
McQueen
Valery
Jones
Davis
Romeu
Ward-Prowse
Armstrong
Lemina
Redmond
Højbjerg
Elyounoussi
Long
Austin
Ings
Gabbiadini
Gallagher
And in by popular demand (for one more week only - prolly) it's the…
Predict the Formation Game
2–3–5 (Pyramid)
2–3–5 Danubian School
2–3–5 Metodo
3–2–2–3 WM
2–3–2–3 WW
3–3–4
4–2–4
4–4–2
4–4–1–1
4–3–3
4–3–1–2
4–1–2–3
4–4–2 Diamond or 4–1–2–1–2
4–1–3–2
4–3–2–1 (the "Christmas Tree" formation)
5–3–2
5–3–2 with sweeper or 1–4–3–2
3–4–3
3–5–2
3–4–1–2
3–6–1
4–5–1
4–2–3–1
4–6–0
5–4–1
1–6–3
4–2–2–2 (Magic Rectangle)
3–3–1–3
3–3–3–1
4–2–1–3
10–0
0–10